Weekly Tech Roundup for May 6, 2022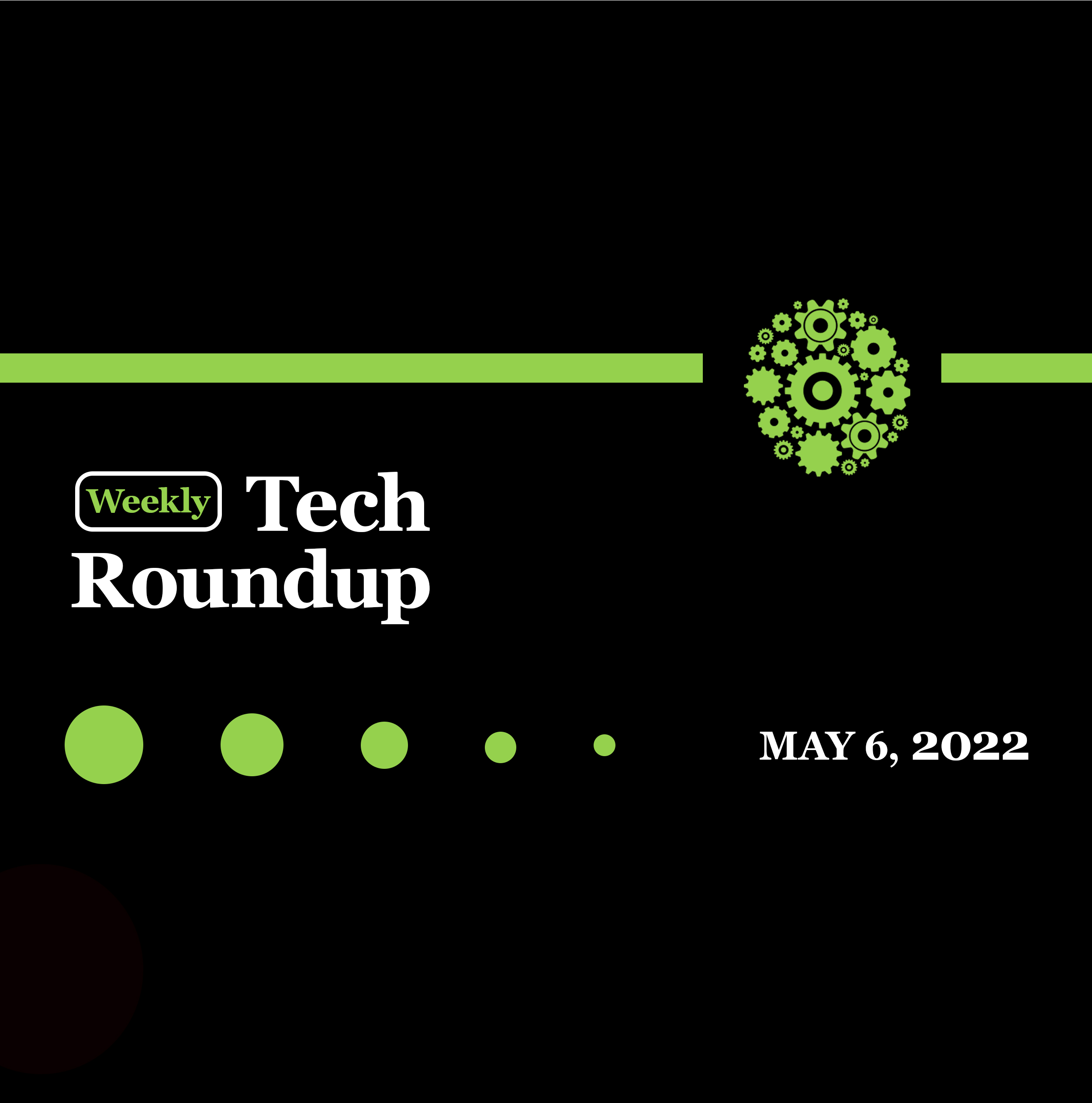 Technology made large populations possible; large populations now make technology indispensable. – Joseph Krutch
Hey guys,
You know we like to bring you some exciting update on Tech.
This week update promise to be enlightening. We hope we have provided you with sufficient knowledge to help you in developing yourself, your career and business.
We have compiled a list of latest technology trends. Take your time to digest them.
Tech snippets
---
Personal contact information can now be removed from Google search results
Previously, individuals could remove links to contact information when it had been published maliciously – so-called "doxxing". Now people can request removal if it poses other risks, for example of "harmful direct contact". – Amen Aimiuwu
---
Top 10 web 3.0 terms every tech enthusiast should be aware of.
Web 3.0 has gained recognition as the upcoming third generation of the internet. What makes web 3.0 stand apart from the rest is the fact that here, websites and apps will be able to process information in a smart human-like way. – Oluyele Sunday
---
You want to know how to choose the right color combo?
One of the elements of design is color and somehow confusing to choose a color to combine. – Lawal Sofiyat
---
Facebook slowly recovers after facing its darkest hour.
In the first quarter of 2022, Facebook actually faced its dark time on issues relating to revenue but she is finally recovering from the dark time in recent weeks according to reports. – Peters Monday
---
Stack overflow's copy / paste keyboard now comes with RGB
There is a lot to learn about the copy and paste feature if the new v2 keyboard. -Bamisile Tolu
---
Progressive web applications have been increasingly in use in the web community
Web Assembly is said to be the future of the web, but what makes this true and why should web developers be aware of this tech. The need to build web applications that runs just like mobile app increases everyday, the right tools to build them are available but the skills required to build just a small app is enormous. – Mark Oori
---
Windows 11 is here and it's free to download for Windows 10 users
You might be able to get Windows 11 even faster than Microsoft originally projected. Last month, Microsoft reported that users are upgrading to Windows 11 at twice the rate that they did for Windows 10. – Opeyemi Orebiyi
---
Virtual reality Centre launches in Portsmouth
Top-quality virtual content are now easy to make using some interesting tools – Olaoluwa Ogunleye
---
Choosing the right resources for your Project
Just because you have a strategy for your full project doesn't mean you should have merely identified the tasks required to complete it. Knowing what resources you'll need and when you'll need them is an important part of project planning. – Olivia Wami
---
Latest trending Technologies you should know
Get aligned with the emerging tech skill and get direction to maintain relevance. – Jacob Ijomah
---
Twitter is taking community and privacy to another level. On Tuesday, the platform announced that it was testing a new feature called "Circle" that will allow users to create a closed community of up to 150 followers they can tweet to. – David Uwandu
---
Why having enough RAM is important
An insight into how much ram is needed for day to day task, programming's task and gaming tasks for users of a computer/laptop. – Ismaila Azeez
---
Spotify Station is shutting down
Spotify Stations, the streaming service's lightseight listening app offering easy access to curated playlists, is shutting down on May 16. – Elijah Moses
---
A new tool that scans Open-Source Reposition for Malicious Packages
An amazing project that introduces a tool that can scan and detect malicious packages in open source repo – Asuabiat Robert
---
Making the web more beautiful, fast, and open through great typography
So basically, this is a site where you get to download free fonts and even preview to know the kind of fonts you looking for. It is an amazing site for both designer and developers. – Victor Ajibodu
---
IPv6 is the most recent version of Internet Protocol (IP)
IPv6 is designed to supply IP addressing and additional security to support the predicted growth of connected devices in IoT, manufacturing, and emerging areas like autonomous. – Samuel Aleonomoh