Website Creation Using WordPress
WordPress is web software you can use to create a beautiful website or blog.
It is a free and open-source content management system based on PHP and MySQL.
There are also a huge number of designers, developers & bloggers who share their knowledge through blog posts, tutorials, reviews, videos and the creation of thousands of themes & plugins.
WordPress powers a staggering amount of websites. In fact, it powers over 29% of the whole web! Everything from personal blogs to large corporate websites
To function, WordPress has to be installed on a web server (There are free web servers that can be used to test your site like Award space and 000webhostapp). Both free servers mentioned have a WordPress installer. If you need to export your locally hosted WordPress site on a server, a free plugin such as duplicator could help with that.
Themes can be easily downloaded from the official WordPress site or from hundreds of other places around the web. The same goes with plugins, which are used to extend the functionality of your WordPress site. A major Plugin that is used to decorate a WordPress site is the Elementor plugin.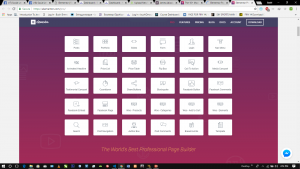 WordPress also makes it easy for colleagues to manage a particular website or blog with its users feature an Administrator can assign different roles to all users.