IT Consulting & Advisory
Do you need a CTO for just a couple of minutes? Would you like a second opinion on your technology Stack ? Does Your IT Strategy need some work? Does your Team need some Technology Expert Advise? Are you an SME that needs an Expert to take a look at your Technology
Book a Session   With Bincom IT Consulting Advisory Services, you have access to world class technology information that enables strategic business growth for organizations and Enterprise.
Need Quick Advise? GET the first 20 minutes on Us! Absolutely Free! See below for details.
The world as we know it is changing rapidly. With Technology, what is new today may as well be obsolete tomorrow. In addition, The greatest room in the world is the room for improvement.Information and Communication Technology has been a pivotal
part of this change. Technology's never ending evolution cannot be ignored, so also is its involvement in our lives and organisations.   Technology, specifically IT is an essential necessity for the development and growth of organisations and enterprise
no matter the economic sector. Financial Services, Oil Gas, Telecommunications and even Government all require the integration of IT. The challenge is the knowledge gap that exists in making the Best Use of Technology.   Even well acquainted tech
personnel (especially in organizations) face dilemmas in the IT world due to its ever evolving nature. In addition, expertise in an area of ICT does not automatically mean expertise in all areas. Businesses many times however require these. Expertise in all Areas of IT!This
is the gap Bincom IT Advisory Consulting fills.   Ranging from the founder or sole proprietor of a business or startup, to a small or medium-scale enterprise (SME) to a large corporation with a vast technology department, Bincom IT Advisory Consulting
services is designed to enable technology discussions, insights and deep-dives which will in most cases lead to strategic decisions and implementations to drive business growth. This impacts the bottom line significantly.   With this service, you
have access to experienced ICT personnel who have years of experience, are tech savvy and are up to date in their specific fields. We count on our team especially because of Bincom's focus on continuous self-improvement.
Industry Skill & Focus Each of our consultants have specific industries and skill focus which provides a multi versatile approach to problem solving as relating to your technology needs.
Session Options To get started, You can choose any of our available consultants and book an IT Consulting / Advisory Session.
You can book any Session best suited to your requirement.
1. Book a 20 minutes Session on Us
Kindly click on the "Book a 20 min session" to get access to any of our available Consultants and schedule a 20 minutes session with them for free (at no cost to you). Here, you can give a quick introduction on the challenge faced and the available Consultant
can proffer whatever solution needed, all within the space of 20 minutes. This is limited to one session per client / client company.
2. Book a Standard Session
Click on the "Book a Standard Session" button, which will connect you to the expert for a Standard session. This is also available to connect with a Consultant that you have already been in contact with but want to continue the conversation. You can also
engage another consultant and schedule a session. We however recommend making use of the 20 minutes free session before booking a Standard Session. Note that our IT Consulting sessions with a Senior Consultant starts at 600 dollars ( 200,000 naira)
. This is based on availability and on schedule.
3. Book a Priority Session
Click on the "Priority session" button, which will enable you get in contact with any available Senior Consultant. Unlike other options, experts are readily available for immediate sessions, if necessary. You can also make choices like mode of communication,
venue and time frame of session. This would come at a predetermined cost which would be communicated during the engagement process.
What Next? You can choose any of our available consultants and book an IT Consulting / Advisory Session .
Available Consultants: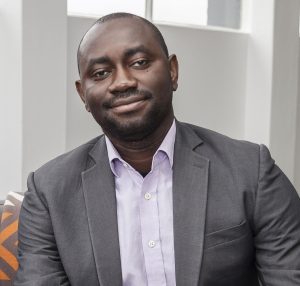 ​
---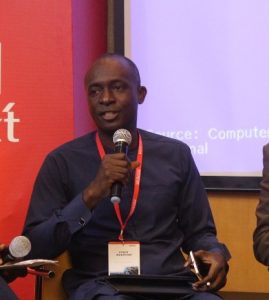 Gbamila Oyekanmi:
Industry Focus: Financial Services, Enterprise Infrastructure,
Education , Government, Business.
Expertise: Business Administration, Biometric,
technology strategy, Systems analysis, Systems development,
Enterprise Architecture, Telecommunication systems development,
implementations and operations/administration,
Project management, Public speaking (international) and consultant.
Background: Partner at Bincom ICT Solutions, Senior Partner at Cheth,
Customer Care Support Manager at Airtel Nigeria, Head of Technical Division at Celtel, Head of Marketing at Econet Wireless Nigeria Limited, Human Resource Manager at Vee Networks Nigeria Limited.
Book a 20 minutes Session (Not Available)
Book a Standard Session Book a Priority Session
---
Book a Session with one of our Senior Consultants to discuss your IT needs.
For more details, get across to us on +2347011954852 and let's place you on the right track to achieving astonishing development and improvement, leveraging on the Best Use of Technology.